When these are gone they are gone for good
***********
14 day Money Back Guarantee
Great Gifts for Our Soldiers
OR
Ideal gift for Any one who has ever said
"My feet are Killing me"
OR
"I'm Stressed Out"
I know that's you and everyone else I have ever talked to !!!!
You will love using the Hands Free innovation
the Foot Eze
Less than the cost of a few burger combo meals can bring so many
- so much relief and comfort
PLUS a Free BONUS ( SEE Below )
Support the Troops
Send these to them
Give them to Working women
Moms to be for baby shower gifts or party favors
Offer them to seniors citiziens you know~~~~~~~~~~~~~
Get a dozen and send them to Soldiers
even if you don't know one
We can help with the shipping and delivery if you don't know a soldiers
Just ask



HERE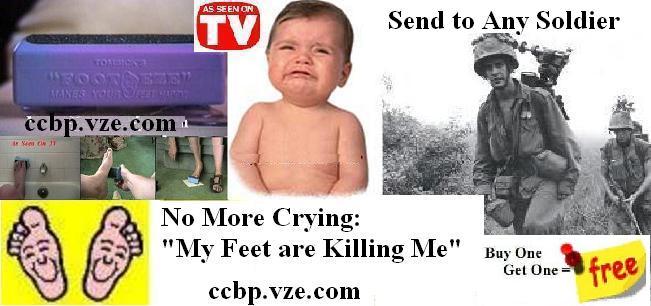 Seen on TV for $19.99 plus shipping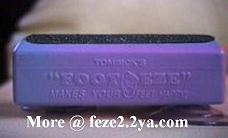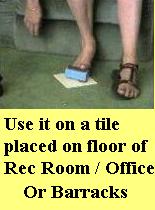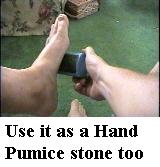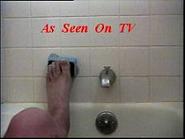 Place it on wall at foot of tub
~

Demo Vid Hands Free Foot Eze
Foot Care
What this Device Does


~ We're Happy Feet ~ We've been using Foot Eze for over 15 years ~
The Foot-Eze is better than anything seen on TV lately Because it is
an Easier to use NO Bending / No Strecthing / Hands Free Personal Care Device
which incorporates Reflexology Foot Massage
into a foot care device:
No Metal Grate to cause irritation
The abrasive Pad is made from Safe Silica Graphite
The FootEze
* Eliminates the need for Bending & Stretching *
Removes odor causing dead skin & unsightly painful callouses
Stimulates Circulation to feet and legs
Invigorates Sore Tired Achy Feet
Exfoliates Dry Itchy skin
Leaves Feet Fresh - Attractive and Tingling
* Relaxes muscles & relieves STRESS and tension *
the user feels better ALL OVER !!!
through the fundemantals of Reflexology Foot Massage
Use it while working or relaxing
The Foot EZE Mounts with suction cups to any smooth surface
Any Tile floor - Barracks, Shower
Office ~ Rec Room
Wall @ foot of tub
OR
use it as a Hand held held pumice stone / foot massager
Remember the premise and basis of Reflexology Foot Massage is =
"If YOUR Feet Feel Good ~ YOU Feel Good ALL OVER !!!
This unique innovation may provide a more stress free life for the user
Podiatrist Approved
NOT RECOMMENDED FOR DIABETICS
~~~~~~~

Bill's Interview with JB Cloud KBCY
regarding his efforts to Help Others
***~~~***
*
&
*****
**********
The Button Below if for Google Check Out

****
Free Reflexology Foot Schematic with each purchase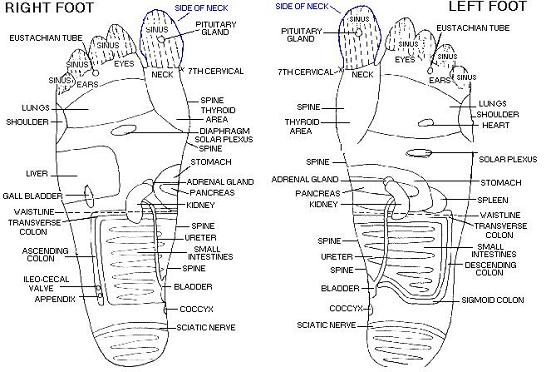 Podiatrist Approved
***************
***********
The reason for my need to Help others Support the Troops is twofold

The main reason is found @
this page HERE
dedicated to my friends lost in Viet Nam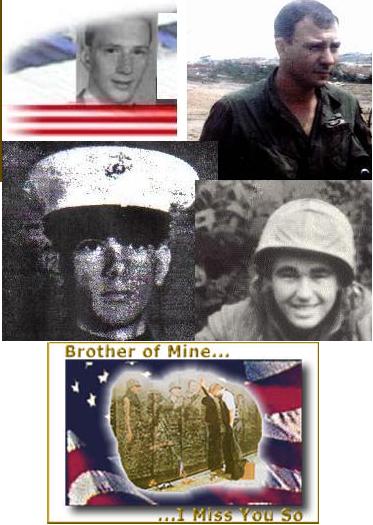 ~~~~~~~
The second reason
and the award winning story behind the Foot Eze invention is found

Here
Mickey Mantle is involved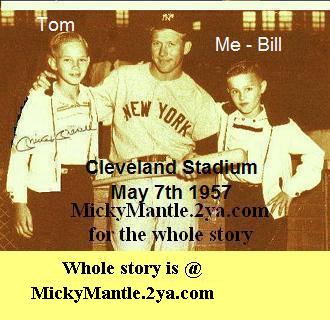 *******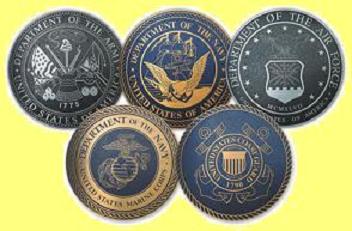 Return the items within 14 days of purchase and get your Money Back
Minus shipping and restocking fee
of $.99 per unit ordered
************
Please watch this video It is the TV Commercials which I ran for the Foot Eze
and Visit the site to help keep my pages on the Net.
It offers MY FOOT CARE INVENTION

I know you have found everything on my pages to be on the level
This next offer is too
Even though it seems to be
"Too Good To Be True" - It IS TRUE
We urge you to contact ANY media - TV stations , radio shows newspapers and ask them to investigate This Offer
Can you afford to NOT Take the chance ?
You can get UP to $1250.00 per household from a Major Bank
while paying unbelieveble low prices for gas, groceries and other purchases
This next offer too has a Military Discount
******
Visit http://www.Military.com
For more Discounts for vets and Any Soldiers and their families
****
****
Here is a Veterans Page -
Stop and join in on the Forums
Don't forget to mention this offer
http://www.veteranstoday.com
****
*****
Use this email link ONLY for Patent for sale Inquire



email me
HERE
Please Help us by sending notices of this Offer to Your Local Media
Will M TomskCAPE CORAL, Florida
Send Care packages with free items free offers.
Moms to be, Pregnant women, seniors, sinior citizens who always complain - my feet are killing me.
Free stuff free offers foot care care packages for any and soldiers
calluses foot oder smelly feet sore tired achy feet soothes them releives pain and discomfort of feet working women moms to be makes a great baby shower gift pedicures do it yourself foot care
working women, male or female, any soldier, EXFOLIATES DEAD SKIN AND ELIMINATES THE NEED FOR BENDING WITH THIS HANDS FREE DEIVES for assissted living.
Removes calluses soothes achy tired sore feet for any all soldiers male or female
podiatrist approved, makes ideal baby shower gifts
Free stuff for soldiers military discounts veterans discounted freebees for army wives
free offers for our troops male and female marines army air force navy Coast Guard
Care packages Free offers freebies freebees any soldiers be a soldiers angels
Support the troops
Tired achy smelly feet with foot odor How can I get rid of calluses callouses and foot odor
My feet stink how can I get rid of the smell
Bill Tomsk Parma Ohio Cape Coral FL
Cuyahoga Community College
Friends who died in Viet Nam Bill Papa Greg Fischer Terry Kilbane

reflexology foot massage treatment do it yourself
2 FOR 1 Gifts for soldiers, women, seniors, pregnant moms to be, Suport the troops Foot care male female buy one get one free for anysoldiers free care packages marine moms online two for one bogo personal care care package items
Foot care sore tired achy feet
Foot Odor Smelly Feet eliminates trench foot calluses callouses rough dry ruff dead skin
flaky exfolieights exfoliates exfoli8s
personal care items foot care tried achy sore feet
Free Freebies Freebees Military Discounted Items PX, P.X. PEE EX post exchange
where can I find free offers for military army wives wifes

Discounts offers for Maerines wife Navy sailor's Air Force Airman's wive wife gifts offers FREEBIES freebees